Mission and vision
The International Association of Creative Arts Somatic Education (IACASE) is a professional association with international orientation and scope. IACASE promotes and supports the global development of creative arts-based somatic education in both developed and developing countries and regions, creates and safeguards the standards for the field by ensuring the quality of the professional training and practice of the educators and practitioners. IACASE believes the aesthetic and creative use of the arts, together with body-mind integration in a holistic and humanistic approach is essential to support the personal growth and well-being of individuals. IACASE encourages equality and humanity in the dialogues and exchanges across cultures worldwide.
What we do
Officially registered in Delft, Netherlands, IACASE is the authority in the creative arts somatic education field and creates professional standards and guidelines. IACASE has executive board and several committees to manage and plan its activities. IACASE evaluates and approves the training programs worldwide to ensure they meet the standards of IACASE. IACASE grants different levels of credentials in the name of Certified or Registered Creative Arts Somatic Educator, and keeps records of the registrations.
IACASE encourages both arts-based and evidence-based research for the advancement of our field. IACASE publishes its own international, peer-reviewed, open-access journal (English) Creative Arts in Education and Therapy – Eastern and Western Perspectives (CAET), the premier resource for research and studies in this field. The journal is indexed and collected by major research databases, public libraries, and universities in the world. There are over 50 leading experts on the editorial board of CAET.
Executive Board
NAME:
Helen Payne, PhD, R-ADMP, Professor
POSITION:
President, Executive Committee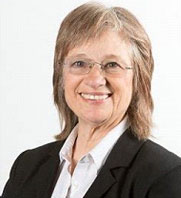 Helen Payne
Professor Helen Payne, PhD; UKCP; Fellow ADMP Reg. dance movement psychotherapist pioneered DMP in the UK leading the professional association, first post graduate accredited training, research and publications. 'Chair in Psychotherapy' at the University of Hertfordshire, School of Education, conferred as 'Professor of Psychotherapy' in 2007.

Read More
She is trained in Laban Movement Analysis, Person-Centered Counselling, Group Analysis and Authentic Movement, works with children, adolescents and adults, conducts research, supervises PhDs, teaches and examines at doctorate level nationally/internationally. She is the founding editor-in-chief for the international peer reviewed journal 'Body, Movement and Dance in Psychotherapy' published by Taylor and Francis. Trained in the discipline of authentic movement since 1994 she has been facilitating circles as a form of group psychotherapy ever since. She is clinical manager for the University of Hertfordshire's service which supports people with persistent bodily symptoms for which tests and scans come back negative. She has recently been honoured to have been invited to join the Therapies Task Force for Medically Unexplained Symptoms. Her current publication is entitled 'Essentials in dance movement psychotherapy: International perspectives on theory, research and practice' published by Routledge.
Read Less
NAME:
Tony Yu Zhou, PhD, CMA
POSITION:
CEO, Executive Committee
COUNTRY:
China/Netherland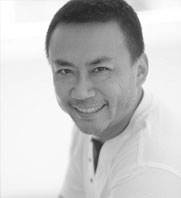 Tony Yu Zhou
Dr. Zhou holds a doctoral degree in biomedicine and has been working and living in China and Europe for many years.  Though trained as a scientist, he has been greatly intrigued by modern dance and dance therapy since 2002. He has played an important role in driving the development of creative arts therapy and education in China and the world.

Read More
Dr. Zhou serves on an international advisory board for the journal Body, Movement and Dance in Psychotherapy. He founded
Inspirees Education Group
and
Creative Arts Education and Therapy (CAET) – Eastern and Western Perspectives
, the international open access journal. He is also a certified movement analyst (CMA) trained by LIMS in New York. Dr. Zhou is the team leader for the Chinese Group of Arts Therapy, Chinese Psychological Society, Guest Professor of Beijing Normal University, Co-founder and core member of World Alliance of Dance Movement Therapy. He also serves as the CEO of International Association of Creative Arts in Education and Therapy (IACAET).
Read Less
NAME:
Vivien Marcow Speiser, PhD, BC-DMT, REAT, NCC
POSITION:
Board member, Executive Committee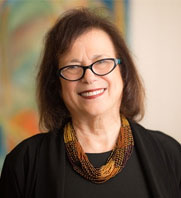 Vivien Marcow Speiser
Vivien Marcow Speiser is the Director and Professor of the Institute for Arts and Health in The Graduate School of Arts and Social Sciences, Lesley University. She is a licensed mental health counselor, a dance therapist and an expressive arts therapist and educator. Her work has allowed her unparalleled access to working with groups across the United States, Israel and internationally.
Read More
She has used the arts as a way of communicating across borders and across cultures and believes in the power of the arts to create the conditions for personal and social change and transformation. As former founder and director of the Arts Institute Project in Israel, she has been influential in the development of Expressive Arts Therapy in that country. Her current interests are in working with communities under duress,  trauma through the arts,  and cross-cultural conflict transformation. She is a co-editor of The Arts, Education and Social Change: Little Signs of Hope, published by Peter Lang.
Dr Speiser has taught throughout the world and believes in the use of the arts as a way of communicating across borders and across cultures. She believes in the power of the arts to create the conditions for personal and social change and transformation. Her interests and expertise lie in the areas of working with communities under duress through an integrated arts approach. Many of her publications are grounded in her work with trauma and cross-cultural conflict resolution through the arts. In addition, she is an expert in the creation and performance of 'rites of passage rituals' and in the use of performance in expressive therapy practice.
Her contributions to the field have made her an international leader in dance and expressive therapy, and most recently earned her a Fulbright Scholar Award as well as a lifetime achievement award from the Journal of Applied Arts and Health in 2019. Other awards include the 2014 Distinguished Fellows Award from the Global Alliance for Arts and Health and a 2015 Honorary Fellow Lifetime Achievement award from the Israeli Expressive and Creative Arts Therapy Association (ICET)
Read Less
NAME:
Warren Nebe, MA, MA, RDT
POSITION:
Board member, Executive Committee
COUNTRY:
Sweden/South Africa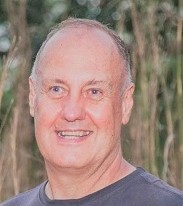 Warren Nebe
Warren Nebe is an academic, theatre director, arts therapist and activist in the fields of applied arts, arts therapies and arts research. He is the founding Head and Director of  Drama for Life, University of the Witwatersrand and is a Senior Lecturer. He is a registered member of International Association of Group Psychotherapy (IAGP), American Association of Psychodrama and Group Psychotherapy (ASGPP), North American Drama Therapy Association (NADTA), Health Professions Council of South Africa (HPCSA)
Read More
Psychological Society of South Africa (PsySA), and South African National Arts Therapy Associations (SANATA). He an accredited guide of the Listening Hour and a Playback Theatre practitioner. Warren is a Salzburg Global Fellow, a Fulbright Fellow and the recipient of several awards, including the Vice-Chancellor's Transformation Award and the Adelaide Tambo Human Rights Award.
Read Less
NAME:
Sue Jennings, Professor, PhD
POSITION:
Chair, Education and Accreditation Committee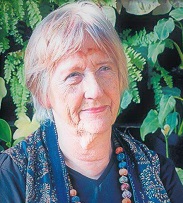 Sue Jennings
Prof. Sue Jennings is Senior Research Fellow, The Shakespeare Institute, University of Birmingham, Honorary Fellow University of Roehampton. She is original founder of the British Association of Dramatherapists, and pioneer of Dramatherapy training in UK, Greece, Romania and Malaysia.  She is currently researching and publishing on 'Neuro-Dramatic-Play' and Early Years Development.  Her doctoral fieldwork was with the Temiar tribal people in the Malaysian rainforest.
Read More
Author, Traveler and Creative Group Worker Supervisor, Play Therapist and Dramatherapist Dr Sue Emmy Jennings LRAM (drama); LGSM (speech and drama); PG Dip. Social Anthropology (LSE University of London); PG Cert. Tourism and Sustainability (UWE); PhD (SOAS, University of London); Hon. Dip. Dramatherapy Cum Laude (University Hertfordshire); Hon. Dramatherapy Diploma (Tel Hai College); Gold Medallist of The Poetry Society and winner of the Shakespeare Plaque, and Gertrud Schattner Award for Excellence 2002
Prof. Jennings has pioneered Dramatherapy and Playtherapy in UK and Europe and established it as a postgraduate practice. She is a full/founder member of the British Association of Dramatherapists, State Registered with the Health Professions Council, full member of the British Association of Play Therapists and Play Therapy UK. She is also a full member of the National Association of Drama Therapy (USA).
Currently Prof. Jennings have written over 30 books on Dramatherapy, Play therapy, Storytelling, Puppetry, Groupwork, Fertility, Ritual, Folklore and Theatre published by: Routledge, Jessica Kingsley, Speechmark (Winslow Press), Chrysalis (Vega) and OUP. Several books are translated into: Hebrew, Greek, Italian, Danish. Korean and Russian. She also made videos of Dramatherapy theory and practice.
Read Less
NAME:
Hilda Wengrower, PhD
POSITION:
Chair, Research Committee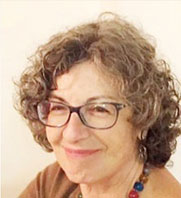 Hilda Wengrower
Wengrower teaches and lectures in Israel and internationally. Former academic director of the dance therapy master's program at IL3-University of Barcelona, she maintains a private practice which includes supervision. Hilda has published papers and chapters on subjects related to arts therapies in educational settings, dance movement therapy with children with behavioral disorders, migration, qualitative research, arts based research and DMT.
Read More
Was guest editor to the journal Babel (Faculty of Psychology, Univ. Bolivariana de Chile) and coedited several books, between them
The Art and Science of Dance Movement Therapy
(published in six languages and coedited with Sharon Chaiklin). Their new book
Dance and Creativity within Dance Movement Therapy
(Routledge) has been published in 2021.
She is an active member of the Association of Creative Arts Therapies in Israel promoting and organizing conferences and activities. She is book reviews editor of the International Journal Body, Movement and Dance in Psychotherapy and reviewer for academic journals and publishing companies.
Read Less
POSITION:
Chair, PR/Marketing Committee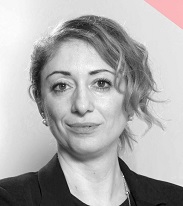 Francesca Ciaudano
A multi-award-winning marketer, entrepreneur, and strategist, Francesca spent the last 20 years in leadership roles working for Fortune500 Brands with her core expertise in Marketing, Digital Transformation, Brand & Business Development, New Product Launch and Market Expansion. As an artist she is also a keen advocate for the arts as a form of medicine and believes in the power of creativity to heal us.
Read More
Francesca wants to revolutionize the way we look at tart and creativity. She is an artist, entrepreneur, marketing expert and board advisor, who is passionate about social impact and business strategies with a purpose. She sees art as a form of medicine and believes in the power of creativity to unleash human potential.
She has consistently spearheaded award-winning campaigns and strategies, and received  the recognition of Marketer of the Year – MENA, by the prestigious Effie Awards.
Passionate about business and culture as forces for good, Francesca also co-authored a #1  Amazon book on a topic dear to me, Conscious Leadership.
Read Less
NAME:
Erica Hornthal, BC-DMT
POSITION:
Chair, Membership Committee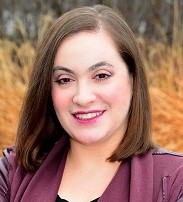 Erica Hornthal
Erica Hornthal, a licensed clinical professional counselor and board-certified dance/movement therapist, is currently the CEO of Chicago Dance Therapy-the premiere dance/movement therapy practice in the Midwest. As an expert on the intersection of movement and mental health, she has appeared in hundreds of publications, podcasts, live newscasts, and radios.
Read More
In her 10+ years as a dance/movement therapist, Erica has worked with thousands of patients aged 3-107! Known as "The Therapist Who Moves You," Erica has truly changed the way people see movement with regard to mental health.  She has been recognized by Maria Shriver's Women's Alzheimer's Movement as a woman making a difference in the fight against Alzheimer's.  Erica won the 2018 Global Excellence Award in the Alternative Medicine and Holistic Health Category from Global Health & Pharma and the 2020 Social Care Award for Best Movement Therapy Center in Chicagoland.
Erica's area of expertise has caught the attention of multiple publications such as The Epoch Times, Dance Magazine, Martha Stewart Weddings, and PARADE. As an expert on the intersection of movement and mental health, she has appeared in hundreds of publications, podcasts, live newscasts, and radio including WGN, NBC, The Chicago Sun Times, The Chicago Tribune, Buzzfeed, Bustle, Authority Magazine, Thrive Global, Medium, NBC News Better, Reader's Digest, and Prevention. As a columnist for Dance Informa Magazine, 30 Seconds, and Thrive Global, Erica writes about all things movement and mental health.
Erica's is passionate about working with cognitive and movement disorders, neurologic conditions, anxiety and depression, and trauma.  Erica is dedicated to bringing awareness to the field of dance/movement therapy to mainstream culture.  She is eager to provide knowledge on why and how the body should be addressed in the therapeutic relationship; making the information digestible and accessible to anyone seeking to improve mental health.
Read Less
NAME:
Devika Mehta, UK/RDMP
POSITION:
Regional Director, Asia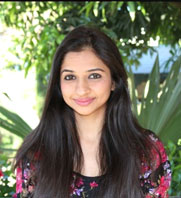 Devika Mehta
Devika Mehta is a practicing Dance Movement Psychotherapist (R-DMP) registered with Association of Dance Movement Psychotherapy, UK (ADMP(UK)) and Indian Association of Dance Movement Therapy (IADMT). She is the Course Director for the Post Graduate Diploma Program in Expressive Arts Therapy at St.Xavier's College, Mumbai  and faculty for Diploma courses in Dance Movement Therapy.
Read More
She is the Co-Founder of 'Synchrony', an organisation that provides mental health services and trainings through creative arts with various populations. Ms. Mehta is the elected Treasurer and the Founding board member of IADMT. She is an Advisory  Board  Member of Creative Movement Therapy Association, India.  She has represented her work in India on multiple International Conferences and contributed to article on development of DMT in Asia. Her areas of interest are in that of neuro-rehabilitation, cultural consciousness in the body and working with adolescents.
Read Less
NAME:
Clive Holmwood, PhD
POSITION:
Regional Director, Europe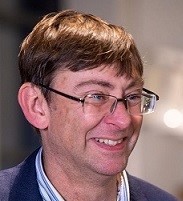 Clive Holmwood
Dr Clive Holmwood is a UK Health and Care Professions Council Registered (HCPC) Dramatherapist with 25 years post qualifying experience, and a full member of the British Association of Dramatherapists. He is an Associate Professor in the Discipline of Therapeutic Arts within the School of Arts at the University of Derby.

Read More
He currently teaches on the Post-graduate Arts Therapies Programs with responsibility for clinical supervision, theory & research modules. He is a Senior Researcher within the School of Arts Research Centre, with an interest in interdisciplinary practice between drama education and dramatherapy, arts in health and play. He has written and edited a  number of major publications on dramatherapy drama and play and is involved in various research projects.
He has worked in a range of clinical and non-clinical settings with a very broad range of clients throughout his  career. This includes adults and children with severe learning disabilities and challenging behaviour, adults and children with severe mental health problems and older people with memory loss and dementia. He has delivered teaching and training internationally in the UK, Bulgaria, Romania, Greece, France, and USA & Argentina
.
Read Less
POSITION:
Regional director, AUS/NZ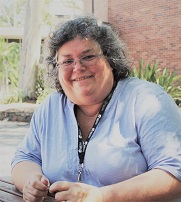 Carol Carter
Dr. Carol Carter has been working for over thirty years in the field of Drama and Creative Arts pedagogies in Teacher Education. An enduring commitment to Equity and Social Justice, has been at the core of her teaching, learning and research. She is currently based in the Pathways and Academic Learning Support Centre (PALS) at the University of Newcastle. She has extensive experience as a teacher educator in primary and early childhood degree programs at universities in Australia and South Africa.

Read More
She also worked as a primary school teacher for a number of years and was Educational Director of Young People's theatre in South Africa. Her PhD, from the University of Melbourne Australia, examined the role of oral art forms in supporting Drama pedagogy and intercultural understanding within teacher education and her Masters, from the University of Fort Hare South Africa, examined personal and contextual constraints in the use of classroom drama. She has published and presented numerous papers, books and workshops nationally and internationally. Some of her most recent work involves examining ways in which the Arts (particularly Drama) creates dialogical spaces and supports cultural identities in early childhood, primary, enabling and teacher education contexts. Another of her research interests, that she continues to explore, is identifying Drama strategies and techniques to support and enhance learning and teaching in diverse learning and teaching contexts.
Read Less
NAME:
Lama Majaj, MA, AThR
POSITION:
Chair, Events Committee
COUNTRY:
Jordan/Singapore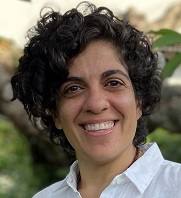 Lama Majaj
Lama Majaj is an Art Psychotherapist, a visual artist and an educator with seventeen years of program development and strategic planning experiences in arts education, healthcare, and humanitarian settings. Recognized for demonstrating a natural aptitude for program optimization, project management research and development.
Read More
Lama has held positions internationally in the Middle East, Asia and Australia where she founded the Arts in Healthcare program at The Olivia Newton-John Cancer Wellness & Research Centre (ONJCWRC). She was invited as a Mental Health and Psychosocial Support (MHPSS) consultant with global humanitarian organizations to implement trauma-informed care and build capacity for resilience in Kurdish-Iraq, Cambodia and Dominica.
Lama's art therapy practice integrates humanistic psychotherapy with body work, movement, and the expressive arts to support individuals on the Autism Spectrum. She is a registered member of the Australian, New Zealand and Asian Creative Arts Therapy Association (ANZACATA). She provides supervision for arts therapists and is a part-time lecturer at the MA Art Therapy Program at LASALLE College of the Arts, Singapore.
Currently, Lama is a Dynamic Embodiment™️ and BodyMind Dancing™️ candidate focused on integrating skilled touch, movement, & compassionate dialogue to help individuals relieve stress, find enhanced expressiveness, and balance all aspects of the body and psyche. In her free time, she enjoys biking along the coastline and spontaneous dips in the ocean.
Read Less
NAME:
Annie Heiderscheit, PhD., BC-MT
POSITION:
Regional director, North America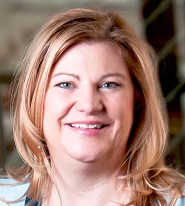 Annie Heiderscheit
Dr. Annie Heiderscheit is Associate Professor of Music and Director of Music Therapy overseeing both the undergraduate and graduate music therapy programs at Augsburg University. She has over 20 years of experience teaching undergraduate and graduate courses and almost 30 years of experience in a variety of healthcare and clinical settings.
Read More
She also maintains a music therapy private practice and consults with major healthcare organizations. She is the Chair of the Publications Commission for the World Federation of Music Therapy (WFMT) and editor of 
Music Therapy Today. 
She is the Chair of Communications for the International Association of Music and Medicine (IAMM). She frequently lectures and presents internationally, nationally and regionally and  has published extensively on her clinical work and research in over 20 chapters books and numerous peer reviewed journals. She has authored chapters on music therapy in eating disorder treatment, addictions, depression, spirituality, guided imagery and music, and surgical and procedural support. She edited a book entitled, 
The Creative Arts Therapies in Eating Disorder Treatment
 and recently co-authored a book entitled, 
Introduction to Music Therapy Practice, 
which will be available through Barcelona Publishers fall 2018. Dr. Heiderscheit also serves on the editorial boards of various peer-reviewed journals including 
Music Therapy Perspectives
, 
Creative Arts & Expressive Therapies,
Music and Medicine 
and regularly reviews articles for various peer-reviewed journals.
Read Less
NAME:
Elikem Alfred Kunutsor, MA
POSITION:
Regional Director, Africa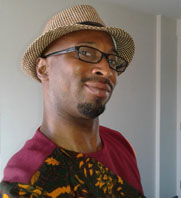 Elikem Alfred Kunutsor
Elikem Alfred Kunutsor is a Ghanaian, who holds an MA and BA Honours in Dramatic Arts from the University of the Witwatersrand (Wits), South Africa. Elikem majored in Physical Theatre and Design. His approach to the performing arts is rooted in embodied, physical presence rather than genre classifications. He is currently a PhD candidate with the University of Cape Town (UCT).
Read More
His research focusses on creating a regenerative African performance making practice based on ancient, indigenous mind-body forms from Ghana, West Africa. He is an arts educator, performer, performance maker, and project leader. He guest teaches and examines for Drama for Life, University of the Witwatersrand. He has lectured Movement Studies for Wits School of Arts, taught Performance Studies and Design in the Theatre Arts Department, University of Ghana, and was Head of the Creative Arts Department, Tema International School. His creative arts somatic education work is found in Ghana, South Africa and Germany.
Read Less
NAME:
Adriana Miranda da Cunha, PhD
POSITION:
Regional Director, Latin America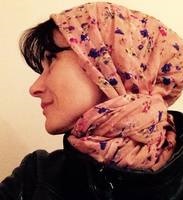 Adriana Miranda da Cunha
Adriana holds a PhD in Theater for the Graduate Program in Theater (PPGT) at the State University of Santa Catarina (UDESC); she earned her master's degree in Theatre in Education, Therapy and Activism from Witwatersrand University – Wits School of Art (WSOA) – South Africa (2015).
Read More
She won the Pieter-Dirk Uys Theatre for Social Change award at the Faculty of Humanities for the memorial-performance "The Struggle Continues". She holds a Bachelor's degree in Performing Arts from the State University of Santa Catarina (UDESC) – Brazil (2011); and participated in the continuing training in Movement Analysis in the Laban-Bartenieff System by the Centre Nacional de la Danse (CND) – France (2013). She has experience in art-education with an emphasis on gender, society, diversity and human rights. She works as a researcher on issues related to performance, body policies and subjectivity. As a facilitator, she uses multiple methodologies (dance, drama, theater, movement theories) as expressive languages. As an art producer coordinated the South African Film and Documentary Festival, Brazil, South Africa and Germany) which aims to develop the exchange of cultural and political knowledge on topics related to social issues. At the event, she was responsible for the curatorship, production and translation Portuguese and Portuguese-English of works presented in Brazil, South Africa and Germany. Still in the cinema, he healed the Human Rights Festival, 2014 (SA) and the Sex Actually Festival, 2014 (SA).
Read Less
Advisory Group
Karen Bradley (US), President, Laban/Bartenieff Movement Studies (LIMS), New York
Maria Elena Garcia (Argentina/Spain), University of Barcelona
Elissa White (US), BC-DMT, Creative Arts Therapies, Pratt Institute
Marcia Plevin (Italy/US), BC-DMT, Founder and Vice President, The Association of Creative Movement
Daria Halprin (US), Director, Tamalpa Institute
Irina Biryukova (Russia), BC-DMT, Director, Institute of Practical Psychology and Psychoanalysis (Moscow)
Nayung Kim (South Korea), PhD., BC-DMT, CMA, Associate Professor, Seoul Women's University
Ilene Serlin (US), PhD of psychology, BC-DMT, Union Street Health Associates
Dick Swaab (Netherlands), PhD, Professor of Neurobiology, University of Amsterdam, Royal Netherlands Academy of Arts and Sciences
Lee Tsungchin (Taiwan), PhD, Professor of psychology, National Chengchi University
Zvika Frank (Netherlands), BC-DMT, Codart/Rotterdam Dance Academy
Zhao Xu-dong (China), Doctor of Medicine, Tongji University
Rainbow T.H. Ho (Hong Kong), PhD, BC-DMT, CMA, Professor, University of Hong Kong
Tina Chen (Hong Kong/UK), Professor, Tongji University, China; Chief representative, Royal Ballet School (UK) in China
Ulrich Sollmann (Germany), Past President of the German Association of Bioenergetic Analysis
Val Huet (France/UK), PhD, Research Director, British Association of Art Therapists
Liz Cameron (Australia), Chair of Indigenous Knowledges, Faculty of Arts and Education, Deakin University
Monica Zuretti (Argentina), Professor Psychotherapy, Psychodramatist, Eco and Indigenous Knowledge Expert
Christopher Odhiambo (Kenya), Professor of Literature and Applied Drama at Moi University
Oihika Chakrabarti (India), RATh, MFA, Co-Founder & Chairperson, The Art Therapy Association of India
Stephen Clift (UK), PhD, Professor Emeritus, Canterbury Christ Church University, Professorial Fellow of the Royal Society for Public Health
Dominik Havsteen-Franklin​, PhD, Professor of Practice – Arts Therapies, Brunel University London
Regional Committees
Asia
Devika Mehta (India)
Dr. Hu Jun (China)
Dr. Azizah binti Abdullah (Malaysia)
Dr. Adel Andalibi (Iran)
Min-Jeong Bae (South Korea)
Africa
Dr. Ava Avalos (Botswana)
Hanan El-Mazahy (Egypt)
Elikem Alfred Kunutsor (Ghana)
Gigliola Zacara (Mozambique and Angola)
Esmerelda Cloete (Namibia)
Carole Kamerera (Rwanda)
Nsamu Moonga (Zambia)
Malika Ndlovu
Oluwadamilola Apotieri-Abdulai
Alfred Kunu
Sarmento Manuel
Samson Setumo
Traver Mudzonga

America
Dr. Annie Heiderscheit (US)
Dr. Sylvia Ketelhohn Gron (Costa Rica)
Maria Elena Garcia (Argentina)
Cara Gallo (US)
Adriana Miranda da Cunha (Brazil)
Australia/New Zealand
Dr. Steve Harvey (New Zealand)
Dr. Carol Beck Carter (Australia)

Europe
Ivan Andrade (Spain)
Dr. Mimma Della Cagnoletta (Italy)
Alexander Kopytin (Russia)
Niek Ghekiere (Belgium)
Dr. Clive Holmwood (UK)
Alenka Vidrih (Slovenia)
Dr. Michal Lev (Israel)
Dr. Nurhayat Güneş (Turkey)
Stay tuned with IACASE, right in your mailbox