A WholeMovement Approach to Meeting the Realities of Online Teaching and Interactions
A WholeMovement Approach to Meeting the Realities of Online Teaching and Interactions
1893 people viewed this event.
In this webinar, presented by the members of WholeMovement, we will focus on exploring interventions for meeting the possibilities, challenges and realities of online teaching of embodied and somatic education.
IACASE Global Webinar series (7)
A WholeMovement approach to meeting the realities of online teaching and interactions
This webinar is presented by IACASE and two of its founding members – WholeMovement in collaboration with Inspirees Institute
We movement educators and somatic movement practitioners must meet this era of Covid-19 in how we work, connect and interact.  Our shared reality, in this moment in world history, is that most of our classes, meetings and other human interactions have moved to an online format.  In facing this new reality, we must not simply applaud the technology that allows us to connect virtually, nor bemoan its interactive limitations.  (It is not simply a matter of getting better at, or more comfortable with, using the technology.)  We need to meet the challenges the situation poses and then use the tools of embodied somatic education to create interventions and solutions to the problematic patterns and limitations of connecting to others online.  We need to understand what is and what is not possible through the online medium. Only then can we move forward to find our way to best practices in online experiences.  It is the presenters' belief that the embodied movement community should be the leaders in sharing this knowledge with other communities who have moved to online interactions.  We need to inform people of the potentials as well as the pitfalls and guide them in how to be mindful of patterns (ones that have emerged, as well as patterns that are yet to come as more online and hybrid approaches replace or coincide with "old school" interactions in a shared time and space  environment). The WholeMovement presenters will focus on how the Laban/Bartenieff Movement System (LBMS) can identify both positive and problematic patterns of working online, and model ways to address and adapt to these patterns.
Presenters
WholeMovement members and Certified Movement Analysts (CMA):
Laura Cox
Esther Geiger
Cat Maguire
Karen Studd
Mediators
Susan Scarth (UK), RSMT/E, UKCP/RDMP, CMA, C-CASE
Tony Zhou (China/Netherlands), PhD, CMA, R-CASE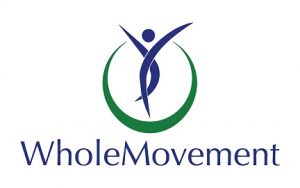 A coterie of the Movement Analysts Laura Cox, Esther Geiger, Cat Maguire, and Karen Studd who work together to promote the Laban/Bartenieff Movement System (LBMS) globally. Together, they have built a practice that optimizes human movement through a variety of applications of the System and developed a philosophy that values and contributes to the ongoing development of the theory, practice, and curriculum of LBMS.   WholeMovement offers workshops, trainings, and individual sessions geared toward harmonizing our lived experience.