Mental Health Assessment through Movement
MHAM (Mental Health Assessment through Movement): An evaluation and assessment tool
This course is the part of the IACASE (International Association of Creative Arts Somatic Education) continuation education program. The hours will be counted for the IACASE credentials application in the future.
The course will be taught in English and live Chinese translation. This might give you a unique learning experiences with Chinese participants to enhance cross-cultural competence.
A few scholarship (reduction of fees) is available on application (dmt@inspirees.com)
This class will introduce you to an in-depth assessment tool.
A. Learn multiple parameters for movement observation.
B. Learn what signifies health – strengths and what raises red flags for potential problems
C. Learn how to use these observations to:
Gain an understanding of what scores signify strengths to draw from
Gain an understanding of what scores signify potential problems
3. Learn how low scores in specific clusters of parameters could signify certain mental health issues – such as ADHD, Autism, Attachment Issues, Anxiety Disorder, etc.
4. Explore how the use of the MHAM for pre and post evaluation give you a way to:
Develop a treatment plan using the language from the MHAM. This language with enable you to extent your movement knowledge into vocabulary that other professionals will understand.
Have a concrete tool to show where progress has occurred both for interim progress notes and for post evaluations
5. Gain an understanding of how this tool could help with research
Students will study each parameter in the MHAM and learn how to assign a score through observation and sometimes through interaction
Students will practice making observations while watching videos of actual therapy sessions.
Students will have the opportunity to add parameters if they find some area missing that they feel is important.
Students will look at the current clusters of scores that may signify a certain mental health issue.
Through readings and discussion we will evaluate these grouping and learn why they were chosen.
Again students will have the opportunity to offer other ideas for consideration.
About Instructor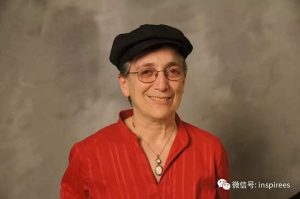 Rena Kornblum, MCAT, BC-DMT, DTRL, is a Senior Lecturer in the Dance Department, where she has been teaching since 1983. She coordinates an undergraduate certificate program in Introductory Studies in Dance/Movement Therapy as well as teaching ballroom dance. Kornblum obtained a Masters in Creative Arts in Therapy from Hahnemann University, and is a board certified dance/movement therapist. She brings over thirty-five years of professional experience as a dance/movement therapist to her therapy and prevention work. She developed the children and family program at Hancock Center for Dance/Movement Therapy, where she was the Executive Director. Kornblum initiated an in-school program in which she provides therapy sessions for children dealing with physical and sexual abuse or other trauma as well as violence prevention classes for entire classrooms.
See a short video, "Anger Management in School: A Dance/Movement Therapy Moment", by Rena Kornblum
She has written a book called "Disarming the Playground, Violence Prevention Through Movement and Pro-Social Skills," published by Wood 'N' Barnes Publishers and edited two training DVDs by the same name, all of which describe her prevention curriculum in detail. Kornblum has traveled nationally and internationally to give trainings and present her work. She has several other publications to her credit including two book chapters: "Dance/Movement Therapy with Children" in Speaking the Unspeakable Non-Verbal Methods and Experiences in Therapy with Children and "In-School Dance/Movement Therapy for Traumatized Children" which she co-authored with Robyn Lending Halsten in Creative Arts Therapies Manual. The peer-reviewed The Arts in Psychotherapy published her article "An Evaluation of Kornblum's Body-based Violence Prevention Curriculum for Children," in spring of 2006. Kornblum has also received several awards for her work including the 2002 Wisconsin Dance Council Research and Journalism Award, the 2005 Distinguished Service Award by the Wisconsin Alliance for Arts Education and the 2009 American Dance Therapy Association Excellence in Education Award. Last year she was selected to receive the "Unsung Heroine Award" from the National Alliance on Mental Illness in Dane County. Kornblum is licensed in the state of Wisconsin to practice psychotherapy specifically through the expressive arts therapies.
---
Date & Time:
US eastern time: Sept. 4&5, 11&12, 18&19, 25&26 – Fri & Sat @ 8-11 PM
Beijing time: Sept. 5&6, 12&13, 19&20, 26&27 – Sat & Sun @ 8-11 AM
Location: ZOOM
Register online https://www.eventbrite.com/e/learn-to-use-mham-mental-health-assessment-through-movement-tickets-114861409568